Square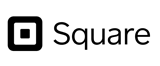 ✔ Offers customizable invoice templates.
✔ Tracks payments and invoice status in real-time.
✔ Mobile-friendly, allowing for on-the-go invoicing and payments.
✔ Free basic account with unlimited invoicing.
Our verdict
Square offers a good solution for businesses who don't want to pay a monthly fee and might not need the most varied features and customization. If you are using or looking to choose Square's other services you will find it very helpful with the access to the invoicing software.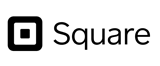 Square
Visit Site
RATING&nbsp
Price
Features
Help & Support
Easy to Use
Features&nbsp
invoice Customization
Invoice Tracking
Invoice Preview
Banking Data Sync
HELP & SUPPORT&nbsp
Email Support
Phone Support
Online Chat
PAYMENTS&nbsp
Send receipts to customers
Online Payments
Auto Payment
Track Refunds & Credits Issues
Credit Card Payments
Payment Reports
More Information&nbsp
Free Trial
Best suited for
&nbsp
&nbsp
&nbsp
&nbsp
&nbsp
&nbsp
&nbsp
&nbsp
&nbsp
&nbsp
&nbsp
&nbsp
&nbsp
&nbsp
&nbsp
&nbsp
&nbsp
&nbsp
What is Square invoice?
Square Invoices is a feature offered by Square, a popular financial services and mobile payment company, that allows businesses and individuals to create and send digital invoices to their clients or customers. This feature offers a simple, streamlined method of requesting payment for goods or services rendered.

By using Square Invoices, one can easily generate a professional, customized invoice and send it directly to a customer's email. The customer then has the option to pay the invoice instantly using a credit or debit card, or even Apple Pay and Google Pay. This makes it a great tool for businesses seeking to manage their transactions more efficiently, especially those operating remotely or in a digital space.
Is Square Invoice really free?
Yes! Square Invoice does offer a free plan (no monthly pay). You will need to pay to the standart fee for payment gateways of 2.9% + 30¢ which is an industry standart. They also have an upgraded plan of 20$/month. What's the difference?
| | | |
| --- | --- | --- |
| Feature | Free plan | 20$/mo |
| Recurring invoices | ✔ | ✔ |
| Scheduled reminders | ✔ | ✔ |
| Batch invoices | ✖ | ✔ |
| Custumized layout | ✖ | ✔ |
| Track cash flow | ✔ | ✔ |
Square Invoice pros
Square Invoice has a lot of ups that make people choose them:
Free plan: One of the biggest advantages that Sqaure Invoice has over other invoicing softwares is having a free plan. If you're just starting your business and you don't have more than a few invoices per month it could be a great start.

Integrations: Square Invoice is able to integrate with a lot of different softwares and 3rd party apps that help you manage you business.

User-friendliness: Square Invoice offer a nice and easy-to-use software and app. That way you won't need to spend a lot of time learning how to use it and you can just focus on managing ang growing your business.

Unlimited invoice: Unlike it's fellow free invoicing software Zoho invoice (you can read our full review on Zoho Invoice) Square Invoice offers unlimited amount of invoices per year, thus not making you upgrade or change software just for that reason.
Square Invoice cons
In order to give a full review about Square Invoice we would have to address they downsides as well:
No customization: A lot of business do like the option of having customization is their invoices. Sometimes adding a logo or a color scheme could be an extra way to help people remember you better, especially if your business is related such as a graphic designer or an animator. Square Invoice's free plan does not offer the ability to do so whereas most other common invoicing softwares' basic plans do offer that.

Limited: Unlike other notable invoicing softwares such as Freshbooks Square does not necessarily specialize in invoicing solutions and you might find yourself limited when it comes to the features in the free plan.
Is Square Invoice safe to use?
When it comes to your money there no doubt that security is a top priority. Luckily Square Invoice is not only secure it also helps you with various things regarding to faudulent attempts. Their main selling points are:
128 bit encryption.
Payment monitoring.
Reach out to you in case of a fraudulent attempt.
Human support in case of dispute to help you know youe chances.
They deal with the bank for you in some instances.
Dispute dashboard to help you keep track of all you disputes.
Square Invoice payment options
With square invoice you have different payment options and they have different fees:
Payment option
Works with Square Invoice
Fee
ACH bank transfer

✔

1% with 1$ minimum
Mobile wallets (Google, Apple pay)

✔

• 2.9% + 30¢ per invoice paid online
• 2.6% + 10¢ per every tapped, dipped, and swiped payment
• 3.5% + 15¢ per Card on File paymen
Credit, debit cards

✔

same as mobile wallets
Afterpay

✔

6% + 30 cents per card payment with
Cash and others

✔

No fee
Who should chooes Square Invoice?
Square Invoice is a great software for businesses that are just getting started and want to pick something that'll help with invoicing. You don't get a lot of different options, but it is free. It's especially recommended for businesses that already use Square's other services and want to add a little bit.
Who should choose Square alternatives?
Other invoicing softwares such as Freshbooks or Quickbooks offer a more intergrated and advanced solution when it comes to finances and invoicing. If your business has grown ot the stage of needing those more advanced solutions it means you are doing a great job managing and running your business, but maybe Square Invoices isn't for you.